Best restaurants Kalgoorlie
Dine in our Kalgoorlie restaurant and bar
Enjoy fresh, seasonal favourites in a modern setting at the Plaza Hotel Kalgoorlie Restaurant.
Whether you want to stay for breakfast or dinner, our restaurant is open every day for your convenience.
Book your table now by calling us on (08) 9080 5900.
See our menu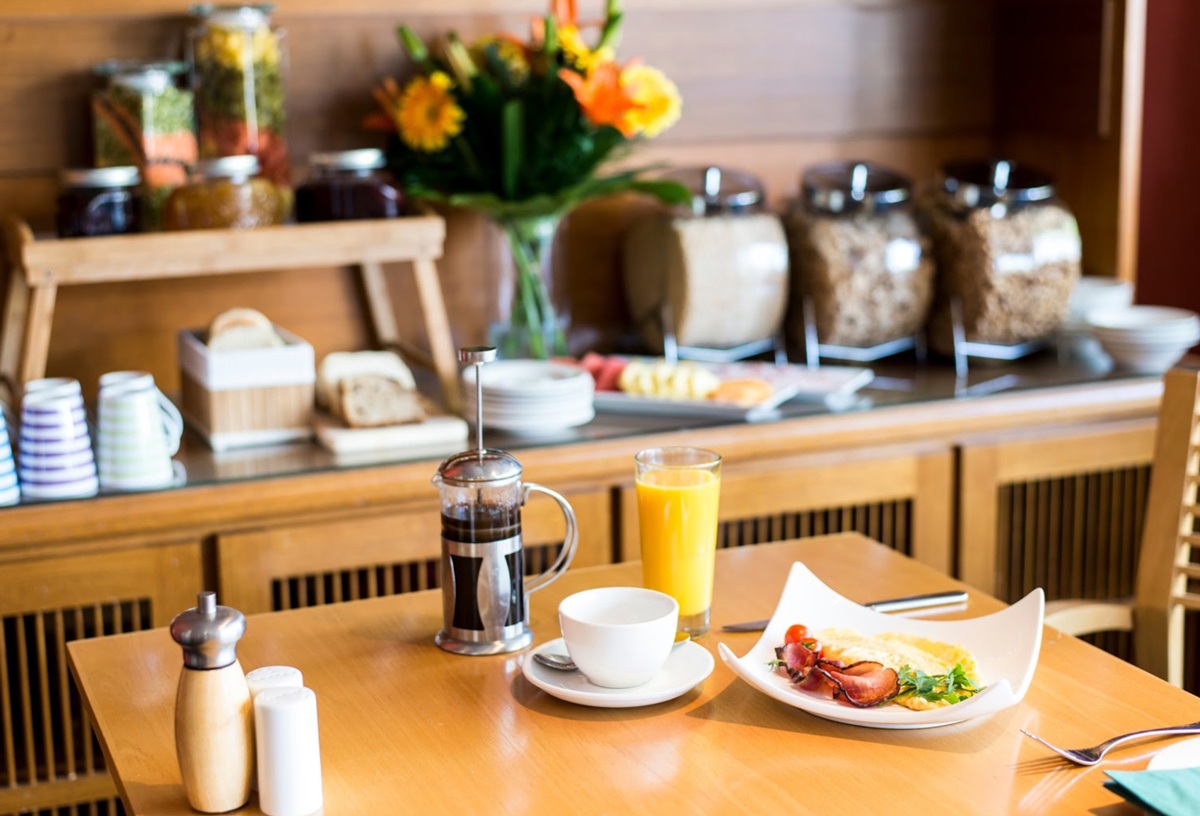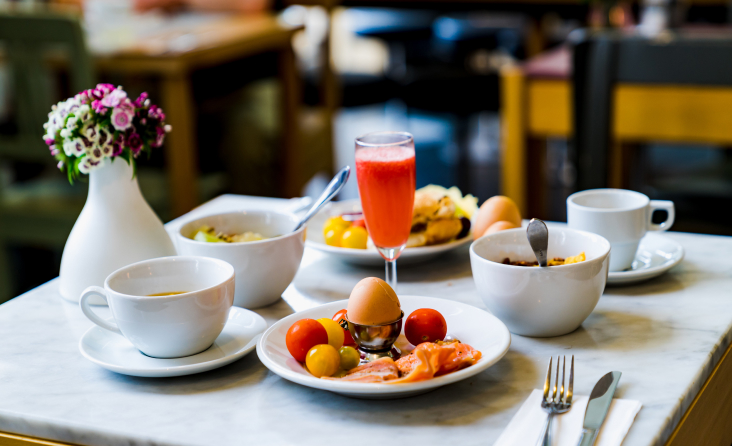 Kalgoorlie breakfast
Full buffet breakfast, served fresh daily
Craving a hearty breakfast in Kalgoorlie? Join us for a delicious buffet breakfast, for $30 per guest.
Featuring all your hot breakfast favourites, plus a Juice Bar and barista coffee, breakfast at The Plaza Hotel is available on weekdays from 6:00 AM to 9 AM and on weekends from 7 AM to 9:30 AM.
Optionally, you can order from our a la carte breakfast menu or get room service for a more relaxed breakfast.
If you'd like something to-go for lunch, we also offer pre-ordered lunch packs for hotel guests.
Kalgoorlie restaurant
Get together for dinner in Kalgoorlie
With an extensive wine list and fully-stocked bar, The Plaza Hotel Bar and Restaurant is the perfect meeting place or wind down spot for dinner in Kalgoorlie.
Open for dinner from 4:30 PM to 8:30 PM, Monday to Sunday, our menu features hearty grilled meat and seafood mains, pastas, salads, and other seasonal dishes.
Children's menus are available upon request, and kids under 12 eat free when accompanied by a paying adult.
Got a special dietary requirement or allergy? Let our staff know when booking your table and we would be happy to arrange a vegan, vegetarian, gluten-free or other allergen-free option for you.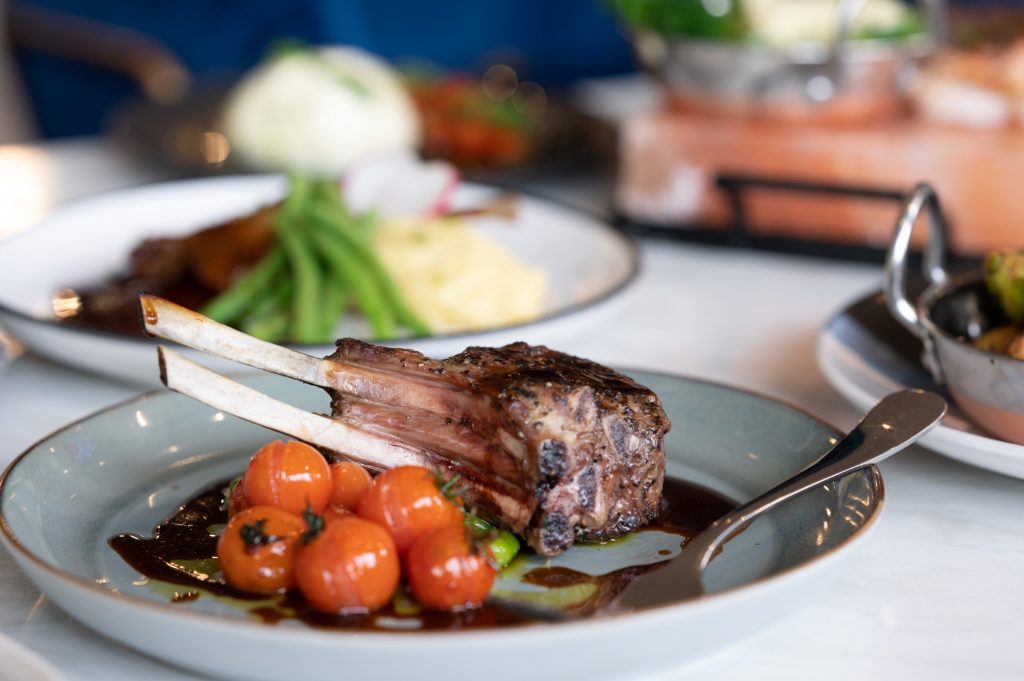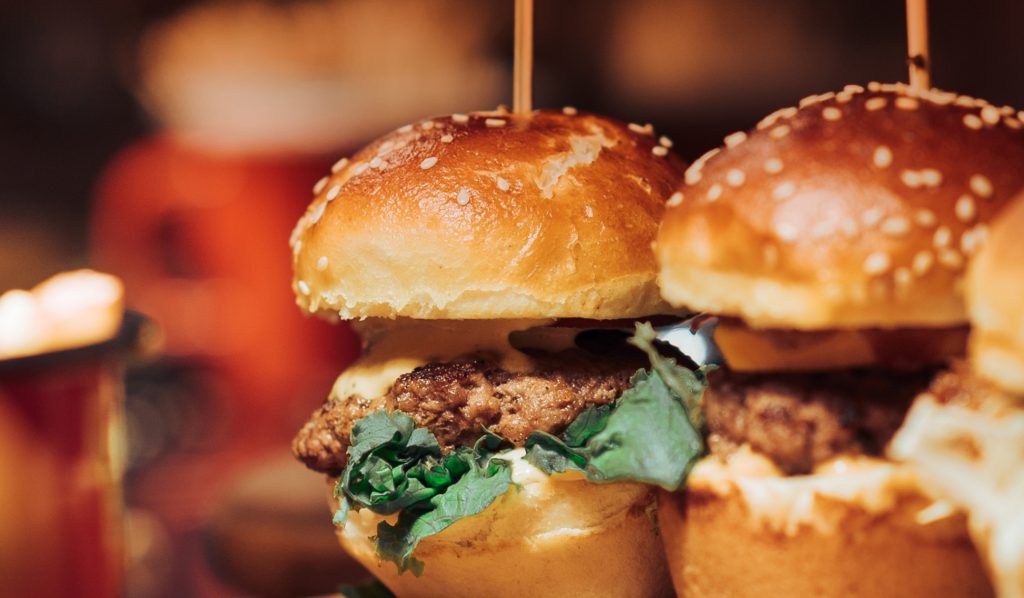 Places to eat Kalgoorlie
Discover the Kalgoorlie food scene
As one of WA's most multicultural cities, we've got restaurants and cafes serving up almost every cuisine you can think of.
From generous pub meals to Asian takeaway, burger bars, fine dining, and cosy cafes, Kalgoorlie has something to satisfy every food lover's craving.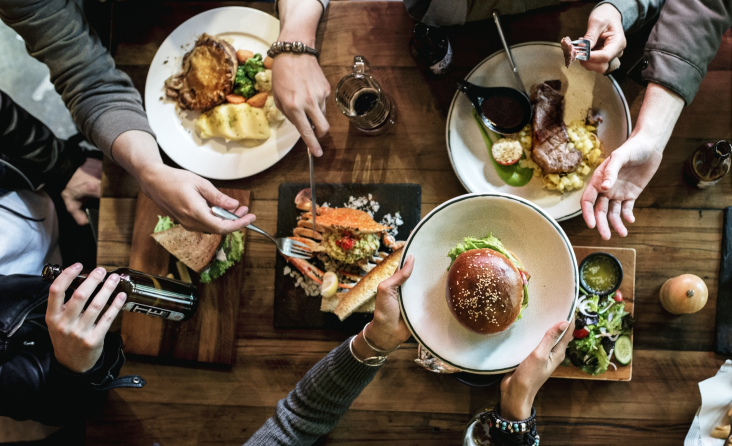 Restaurant and bar functions
Hire our restaurant for your function
We would love to host your next birthday or function. Please find more information about hosting events in our Bar and Restaurant here.