Put your feet up
Relax with a magical view over Kalgoorlie from your hotel room
Our accommodation offers a premium and modern retreat set in the heart of this historic town. The Plaza Hotel is the only hotel in Kalgoorlie with views across the town and landscape beyond. Enjoy magical sunsets over the Goldfields from your own balcony and relax in the refined, calm and modern interiors of your fully serviced room. The Plaza Hotel is a non-smoking hotel.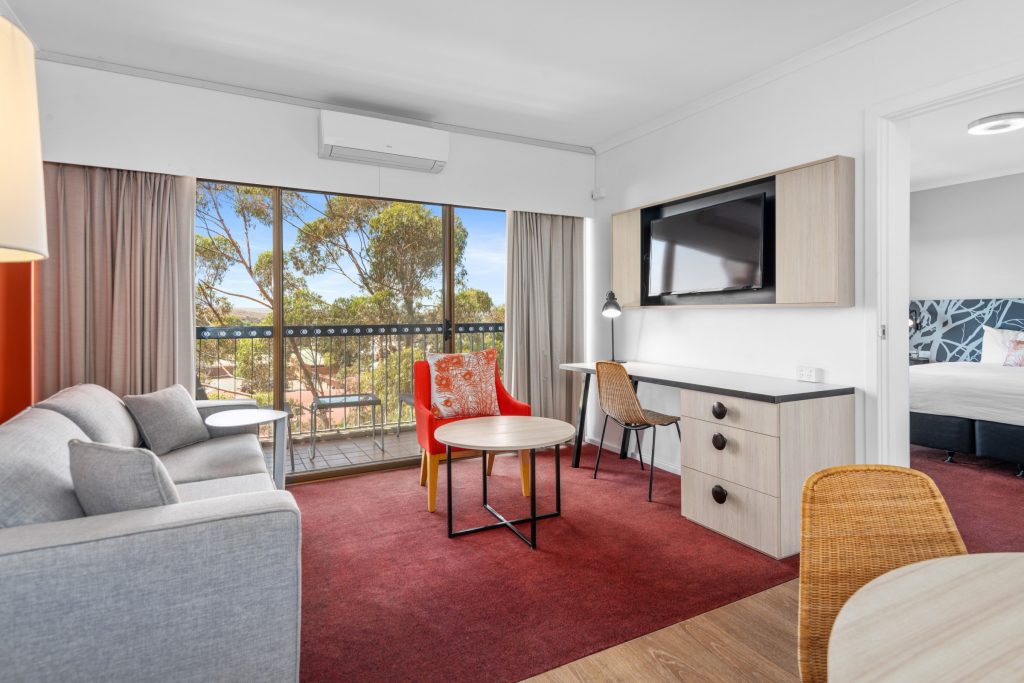 Our rooms
Stay in the centre of Kalgoorlie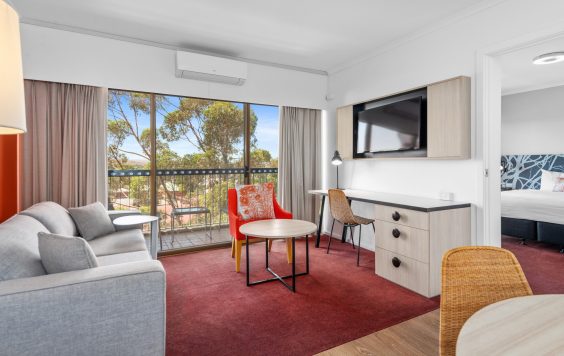 Suite
Sit outside on the furnished private balcony which boasts great city and pool views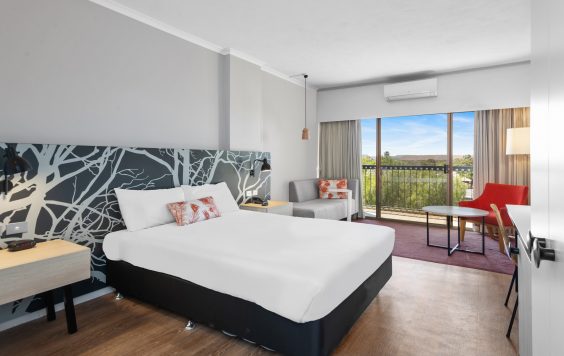 Deluxe King Room
The only hotel rooms in Kalgoorlie to offer uninterrupted views of the city and the landscape beyond.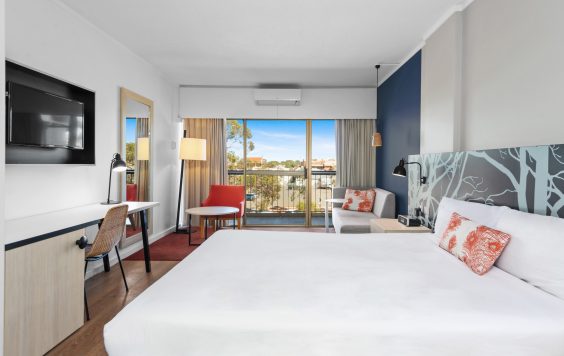 Superior Queen Room
Superior rooms enjoy uninterrupted views across the Kalgoorlie landscape from a private balcony with the option of warm lighting and privacy in the evening.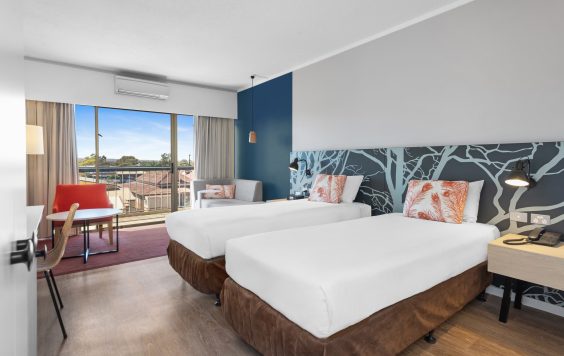 Executive Twin Room
Relax in premium, climate controlled comfort within the refined interiors of our Twin Standard Room.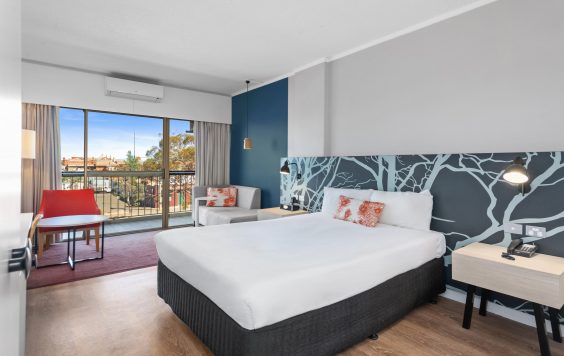 Executive Queen Room
Stay in your own private getaway space in Kalgoorlie, with our private and premium Executive Queen Room.
For your comfort
Hotel Facilities
We pride ourselves on providing affordable quality accommodation at our Kalgoorlie hotel.

Complimentary parking

Early check-in/ Late check-out

Accessibility

Complimentary Wifi
Dry Cleaning

Outdoor pool

Golf course 18 holes (Nearby)

1 restaurant

Room service

Bar

Function spaces

Close to town

Laundry
Gym