Is Kalgoorlie worth visiting in the winter? Besides getting some relief from our city's typically scorching temperatures, while staying a little warmer away from other WA holiday destinations closer to the coast, there's lots to see and do along with some great Kalgoorlie accommodation package deals that we offer at the Plaza Hotel.
If you've done the Down South trip too many times to count, here's why you should visit Kalgoorlie this winter and the best events and attractions we recommend seeing.
Join in the festival season with street markets, comedy nights, and cultural experiences
Already had a look around the Super Pit and eaten your way through Kalgoorlie's best restaurants? While most WA cities and towns tend to stay cooped up indoors on colder days, winter in Kalgoorlie is when some of our biggest events start to open!
Here's what's on in Kalgoorlie this winter for 2022:
The Kalgoorlie Multicultural Festival
If you're a foodie, history buff, or just someone who loves to wander through the noise and excitement of an outdoors event, you'll want to come to Kalgoorlie's annual Multicultural Festival.
The festival is a celebration of Kalgoorlie's vibrant community of migrants, who have travelled from all over the world for generations to share in the riches offered by the Goldfields and have built Kalgoorlie into the city it is today.
At night, you can wander through the festival's street markets, enjoy a taste of a wide variety of international cuisines, and take the family along for some live music and dance performances.
For more information and soon-to-be-announced festival dates, click here.
The Melbourne International Comedy Festival Roadshow
Love stand-up comedy and sketches that'll get your sides hurting? The Melbourne International Comedy Festival Roadshow will be stopping by the Goldfields Arts Centre in Kalgoorlie on the 31st of May, with tickets that also include some free pizza to enjoy with the show.
Learn some traditional Aboriginal arts and crafts
Are you a more arts and crafts person who will be itching for something to do on rainier days during your Kalgoorlie trip? The Goldfields Aboriginal Language Centre (GALCAC) is hosting two cultural days in early July where you can learn about and purchase some traditional Aboriginal artworks and crafts.
If you want to get hands on while also immersing yourself in an authentic Aboriginal cultural experience, visit the GALCAC website for more details.
Looking for more fun things to do in Kalgoorlie during winter? Check out our other post here for our top pick of Kalgoorlie attractions for more adventurous travellers.
Hop on a tram tour with our Sightseeing Package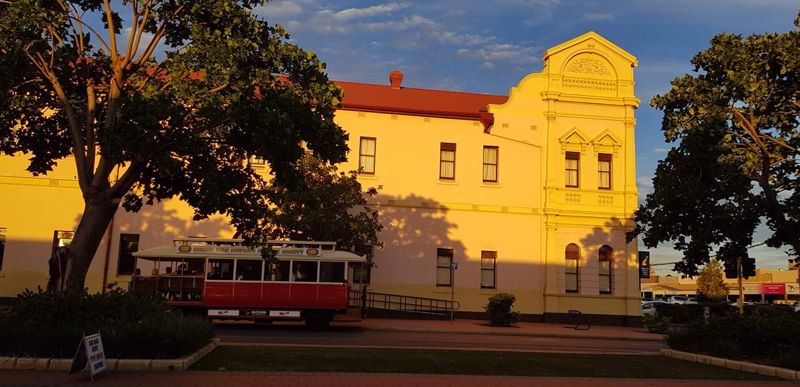 If it's your first time visiting Kalgoorlie, you might be interested in our hotel's Sightseeing Package. Stay in one of our comfortable hotel rooms with a queen-size bed and get two complimentary tram tickets for a leisurely tour around Kalgoorlie's main sights.
Stay close to it all at the Kalgoorlie Plaza Hotel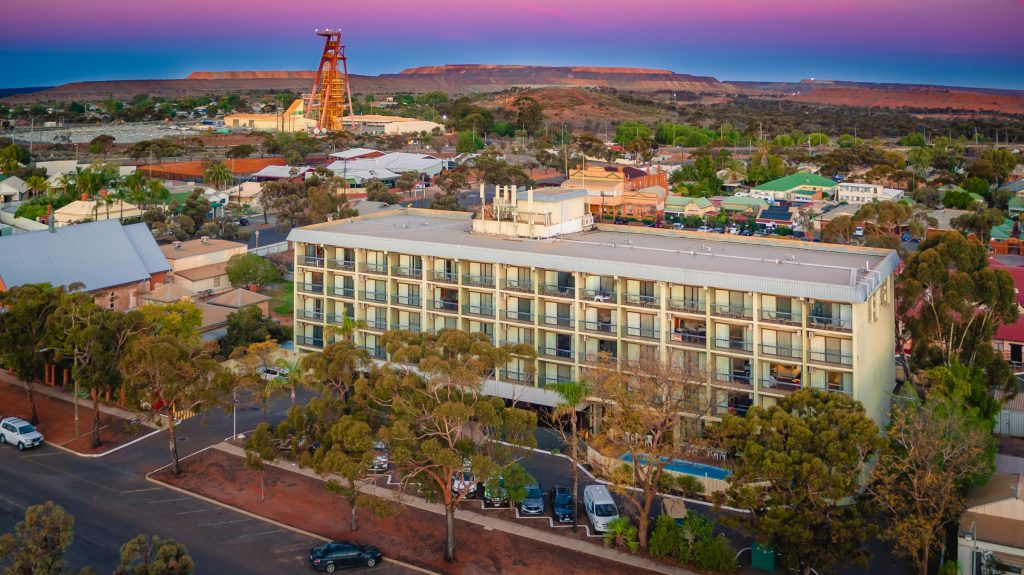 For truly frosty days on your winter trip to Kalgoorlie, you'll want to stay somewhere cosy that's close to everything you need.
At the Plaza Hotel, you can enjoy breakfast and more delicious dining options at our restaurant and bar; pop out for a walk around the main town centre in just a matter of minutes; or visit the nearby 18-hole golf course and other key Kalgoorlie attractions.
Whether you're visiting family in Kalgoorlie or simply choosing to head north for a change these winter holidays, our friendly staff are ready to welcome you at the Plaza Hotel.
To enquire about accommodation at The Plaza Hotel, give us a call on 08 9080 5900 today or book through our website.