Booked for 3 days in Kalgoorlie and looking for things to do? If the kids have tired of seeing the Super Pit and you've explored just about all the museums, shops, and restaurants in Kalgoorlie, you might like to try venturing out to see more of the Goldfields.
From little-known ghost towns to the salt lakes and bushland humming with wildlife, you'll be amazed by the scenery and can let the kids run wild as they explore it all for themselves, too.
But first – which Kalgoorlie hotel will be best to stay at?
For most tourists who come this way, we know that key amenities like Wi-Fi and air conditioning are a must – and at the Plaza Hotel, we have everything you need in a room and more to enjoy (such as our onsite bar and restaurant and outdoor swimming pool, to name a few!)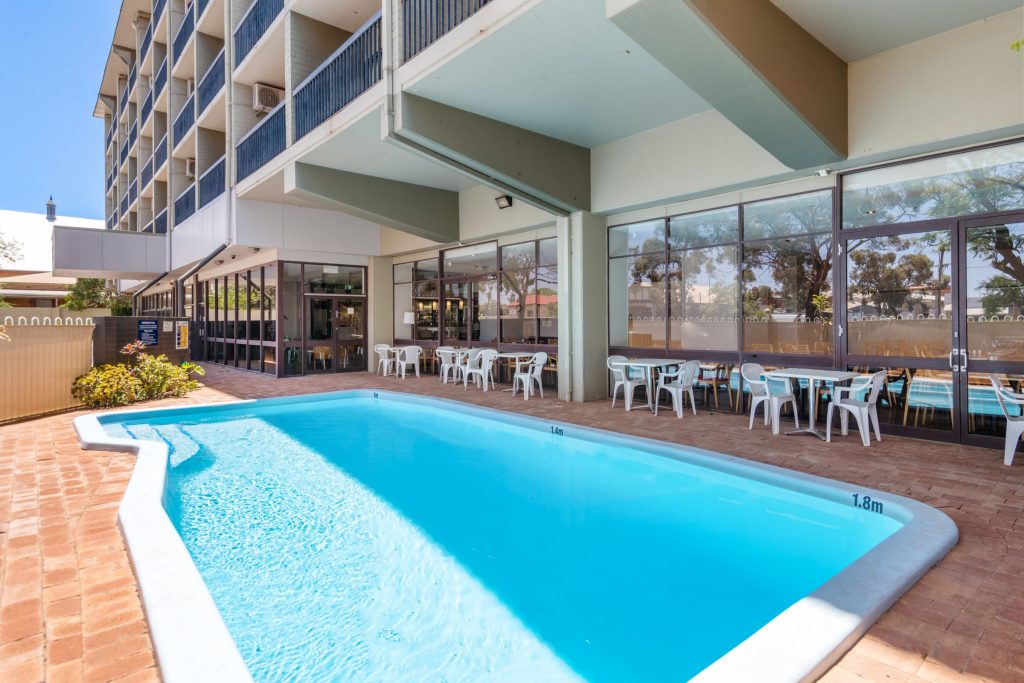 Situated in the centre of town, the Plaza Hotel is the perfect base for your family to stay and rest in between your days exploring the outdoors.
Let's dive into some of the most fascinating nearby attractions and fun family things to do on your next trip to the Goldfields.
Lake Ballard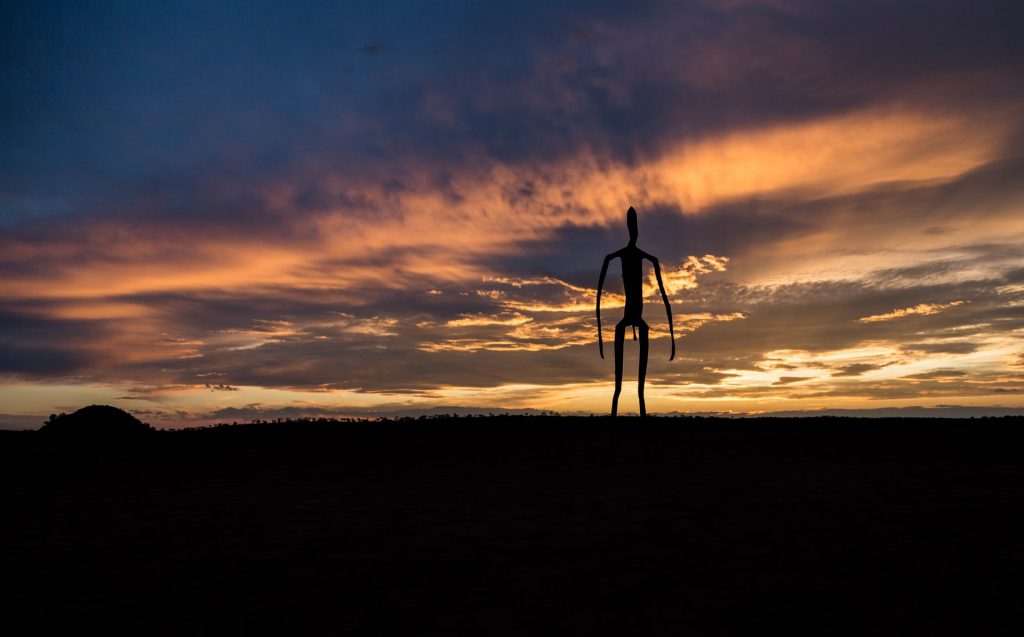 Cost: Free
Driving time: 2 hours 20 minutes
Part of the Goldfields' ancient river system, Lake Ballard is a salt lake that is home to what has been named the largest outdoor art gallery in the world.
Across the sprawling salt pan are 51 sculptures which were modelled after the locals who lived in the nearby town of Menzies at the time of their creation.
Spying the willowy and abstract figures as they appear to traverse the lake is a stunning sight to see and a great photo opportunity for the 'gram.

Before you visit Lake Ballard, it's important to be prepared. It's advised to bring your own supply of food and water and take your rubbish when you're ready to leave, as there are no water or rubbish collection facilities nearby.
Credo Homestead and Conservation Park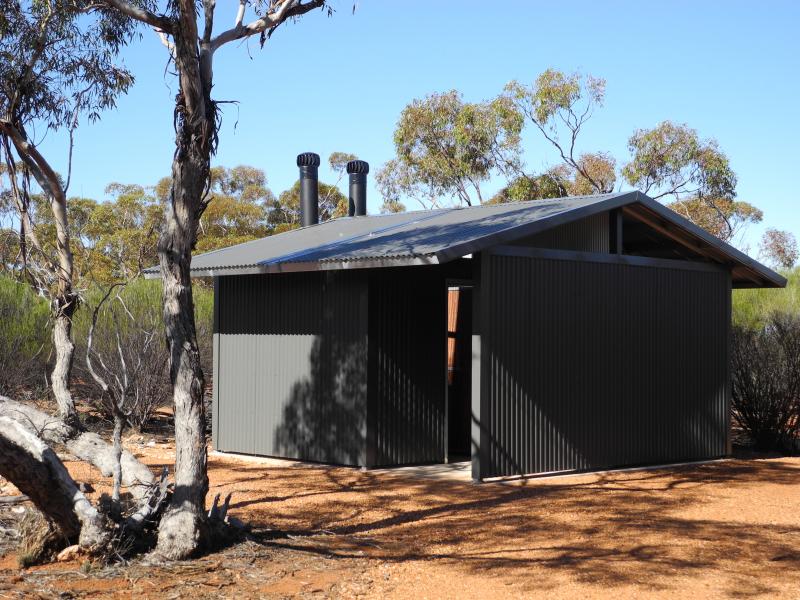 Cost: Entry fees may apply
Driving time: 1 hour
Originally established as a pastoral lease in the early 1900s, Credo is now a 200,000 hectare conservation park which also includes Rowles Lagoon and the Clear and Muddy Nature Reserve.
Here, you'll find the remains of old gold mines, beautiful eucalyptus and wildflower-laden bushland, freshwater dams, waterholes, lakes, and of course, the old homestead.
An ideal destination for an exciting day trip out, you can enjoy a spot of bird-watching and exploring and photographing the nature-filled surroundings.
When the water levels are up, you can go for a dip in the lagoon or even try your hand at yabbying (the park also has barbecue facilities, so you can throw those little guys straight onto the fire for a quick and tasty feed!)
Credo also has toilet and shower facilities if the kids need a rinse off from playing all day, and there is also an informational shelter to learn more about the area.
A couple things to note are that pets are not permitted, and to watch out for any mining activity that may be going on around the park.
Broad Arrow Tavern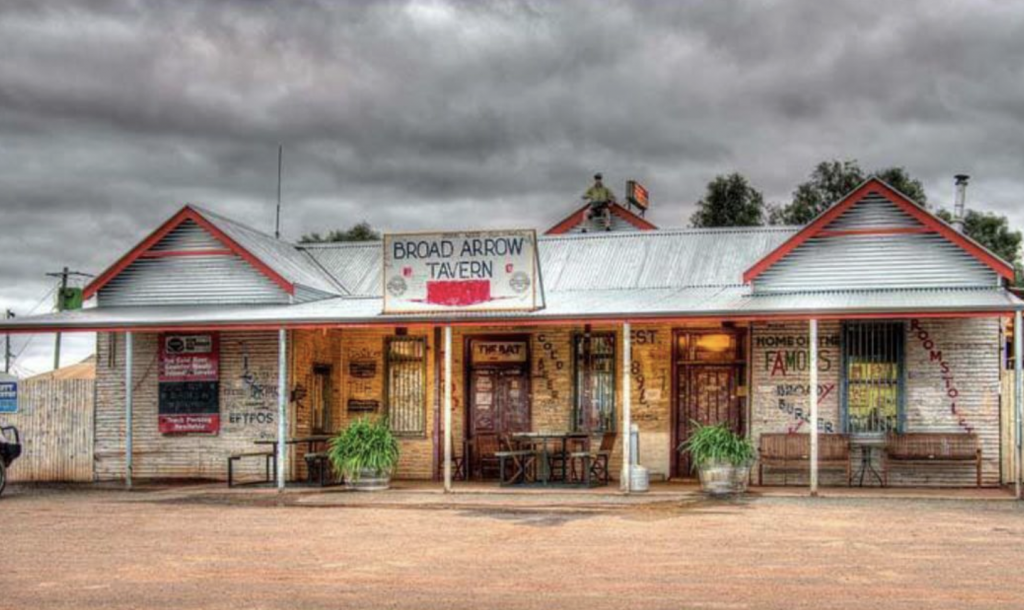 Cost: Approx. $25.00 for a meal and drink
Driving time: 20 minutes
Broad Arrow is one of many small ghost towns you'll stumble upon throughout the Goldfields. The town had a population of 15,000 at its peak and its very own stock exchange, but today it has just one hotel surrounded by the ruins of bygone days.
The main drawcard for this little town is the Broad Arrow Tavern. If you want to get a real taste of outback Australia, then you'll love the atmosphere of this little pub that draws visitors from all corners and walks of life. Drop by for ice-cold drinks and their famous 'Broady burgers' and make some new friends as you relax in this family-friendly tavern.
Planning a visit to Kalgoorlie soon? The Plaza Hotel would love to host you and your family. To enquire about our accommodation options, give us a call on 08 9080 5900 today or book through our website.