Available for hire
Celebrations by the pool
This protected, outdoor space adjoins the restaurant area and conjures a relaxed vibe. Featuring a pool and grand old gum trees up above, the Outdoor Courtyard is an oasis right next door to the town centre of Kalgoorlie.Celebrate with cocktails and canapés, or conduct a relaxed, business breakout session before heading indoors to the Barrack Room for the day's schedule. The Plaza's Outdoor Courtyard is a fresh event space in central Kalgoorlie for relaxed functions and celebrations.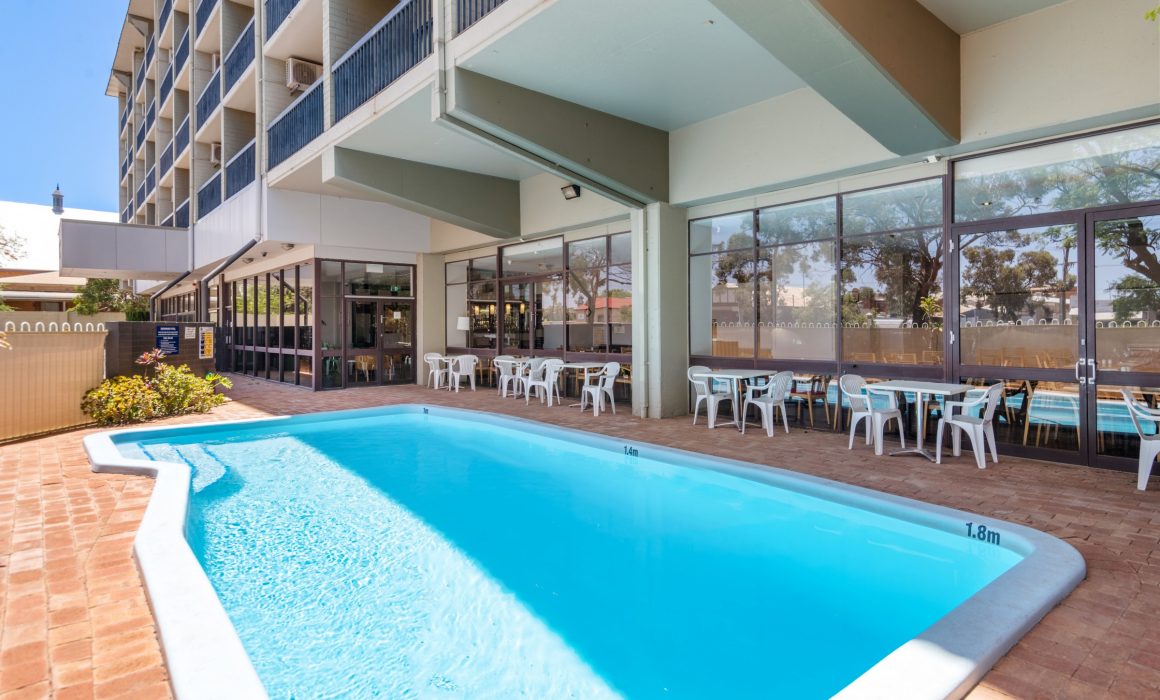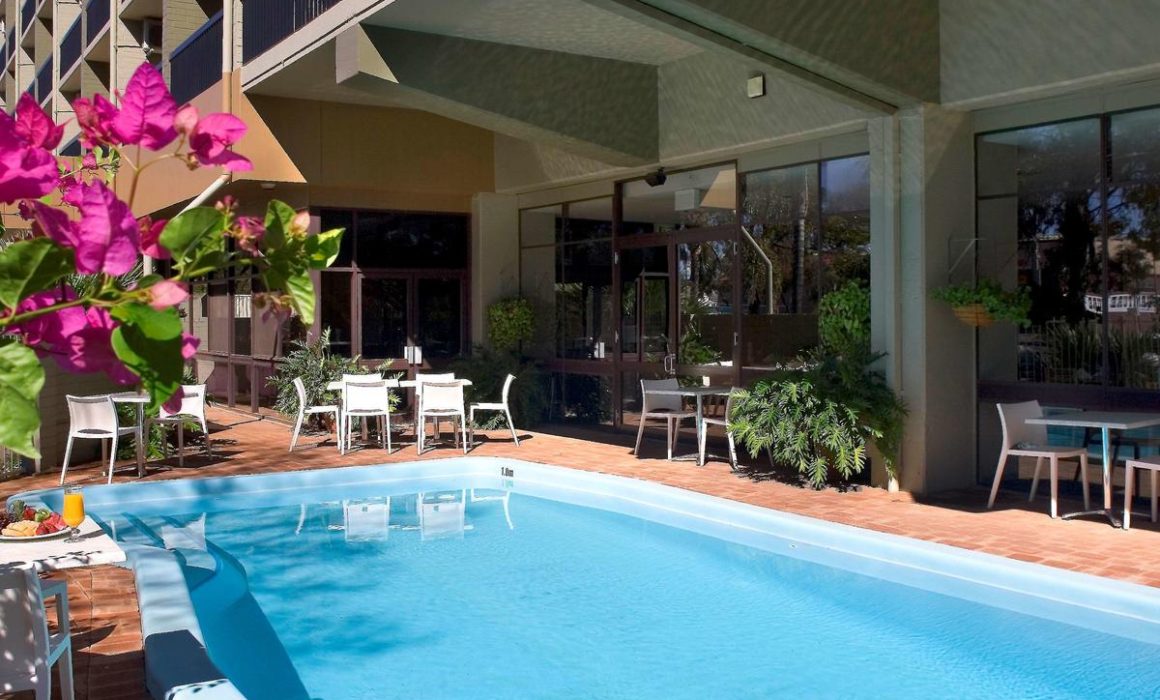 Everything you will need
Venue Features
Discover a range of features.

Complimentary parking

Complimentary Wifi