Try your luck at Two-Up
About a 10-minute drive outside of Kalgoorlie is a lone, rusty shed that doesn't look like much from the outside, but is actually Australia's only legalised Two-Up School!
A site where generations of gold miners and locals have congregated to play this much-loved betting game, you can join in for a few rounds of Two-Up on Sunday afternoons.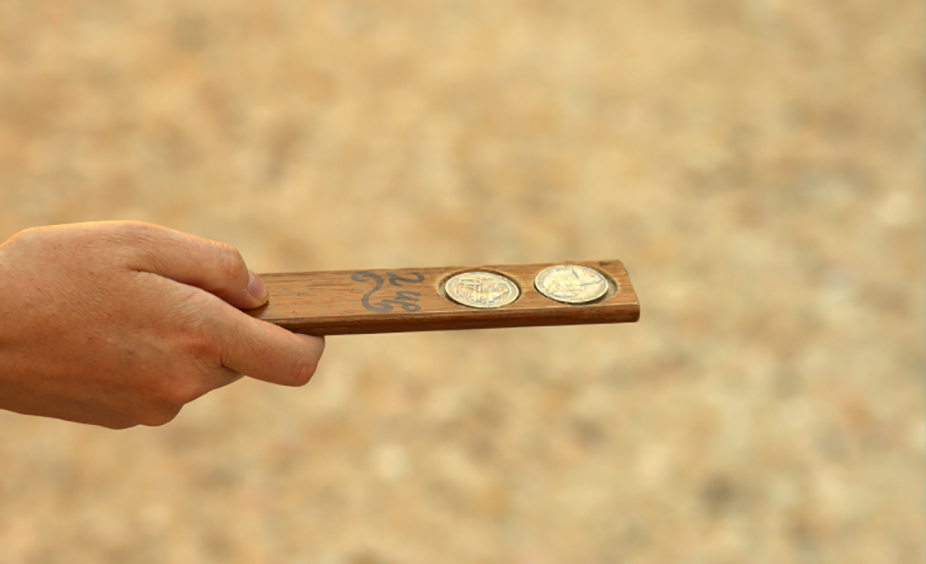 What to know before you go
The Two-Up Shed is just an eight-minute drive from the Plaza Hotel Kalgoorlie. To get there, simply head back to the main strip and turn right onto Hannan Street. Turn left when you get to Goldfields Highway, and then keep heading north out of town until you see the sign. It's just one kilometre past the Speedway—you can't miss it.

Two-Up games are hosted in the original corrugated iron shed that's been there since the 1970s. While the Shed itself is open 24 hours a day, the games of two-up run from 1:30pm every Sunday and public holidays, and continue all afternoon. Entry is free, but be prepared to spend a few bob to have a spin.

The Two-Up Shed operates all year round, so the best time to visit is whenever you're staying in Kalgoorlie! The games continue to run even when the temperature climbs up to 40°C, with shade provided by the corrugated iron and the surrounding trees.

When visiting the Two-Up Shed, all you need to bring is a sense of curiosity, some water, some patience—and maybe a few $20 notes to have a flutter. Please note that when games are happening the venue is strictly 18+, but minors are welcome any other time.