First time visiting Kalgoorlie for business? While this iconic mining city has many stories to tell and sights to see, there's no doubt you'll want to find accommodation that offers all of your usual creature comforts.

Whether you're coming to the Goldfields strictly for work or planning to make a fun few days out of the trip, here's what we recommend looking for in a Kalgoorlie hotel that will make your stay as pleasant as possible.

Choose a hotel with comfortable rooms and good amenities for work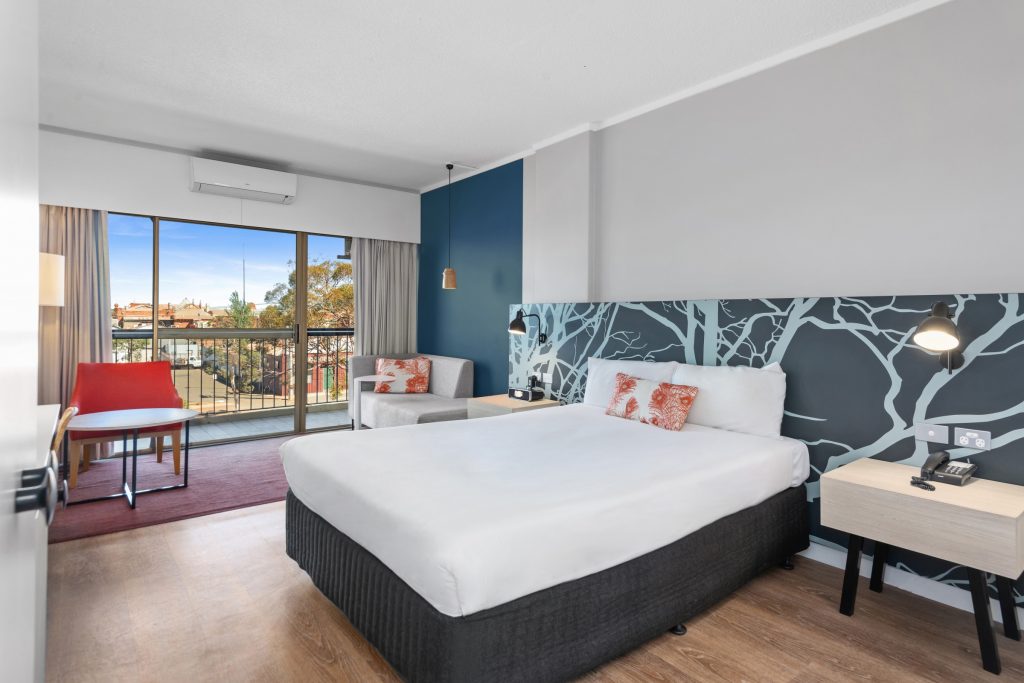 The first thing you need to know about Kalgoorlie is that it's hot, with temperatures reaching upwards of 30 degrees in the peak of summer. To escape the outdoors and get a good night's sleep, air-conditioning is a must!
Depending on how many days you spend here, you may also want accommodation with laundry facilities, so that you'll always have a fresh change of clothes after a long day out and about.
At the Plaza Hotel, each of our climate-controlled rooms are equipped with a work desk and free WiFi, so you can work comfortably from your own room.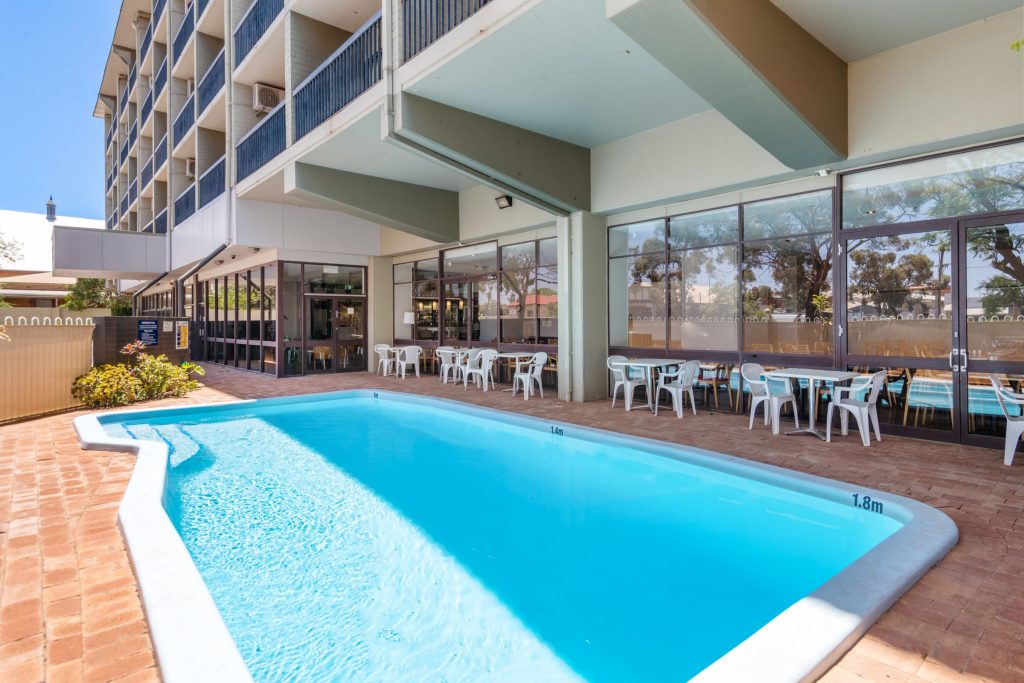 When you need a break, you can cool off in our outdoor swimming pool or lay back and enjoy our selection of complimentary movies.

As punishing as the heat can be during the day, you'll be rewarded with a beautiful sunset which you can watch from your own private balcony at the Plaza Hotel (an ice-cold beer or glass of bubbles would also go down nicely).
Enjoy Kalgoorlie's best restaurants and attractions with accommodation that's close to town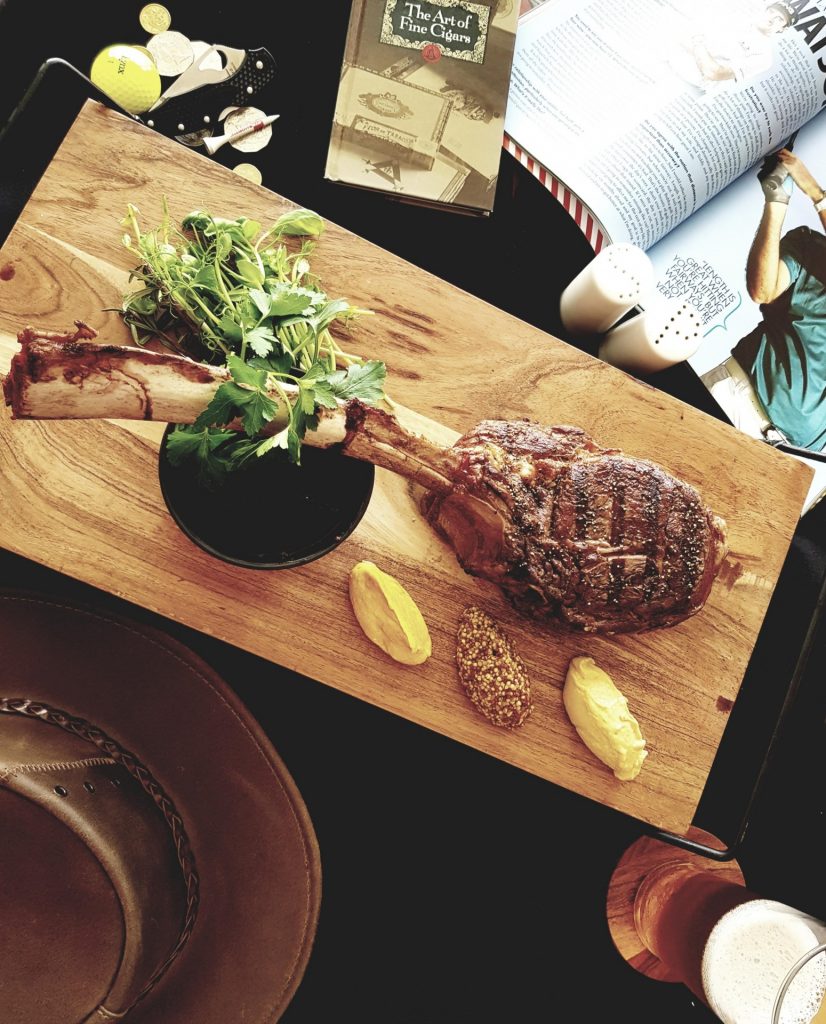 If you thought you'd be miles away from a smashed avo or fine dining in the Australian Outback, then you'll be pleasantly surprised by Kalgoorlie's impressive range of restaurants and cafes. 
Conveniently located near the centre of town, The Plaza Hotel also has its own restaurant where guests can enjoy breakfast, lunch, and dinner and relax with a drink from our fully-stocked bar.

For business travellers in particular, The Plaza is a great place to meet with colleagues and clients in a more sophisticated setting.
If you've got a few extra hours of free leisure time but don't want to stray too far from your room at The Plaza, you're just a short drive away from the Kalgoorlie Golf Course, Museum of the Goldfields, or Mount Charlotte Lookout for some stunning views over the city.

Take advantage of weekend specials and packages
Make the most of your time away by looking out for hotel specials and packages – you might strike a good deal if you're up this way at the right time!

From complimentary room upgrades, to sightseeing tours or even late checkout if you're not a morning person, you can choose from a range of packages when booking your stay at the Plaza Hotel.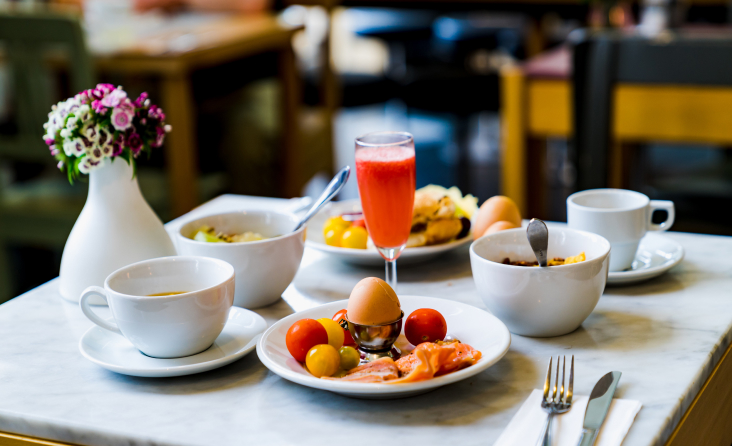 Whatever your preference is, it's these little luxuries that can turn an ordinary work weekend away into something special.
Planning a visit soon for business or pleasure? To enquire about accommodation at The Plaza Hotel, give us a call on 08 9080 5900 or save more and book directly with us today and get 10% off when you use our promo code.