Hungry for new places to eat breakfast in Kalgoorlie? If you love a cooked breakfast with all the trimmings, then you'll want to pull up a chair for our delicious buffet breakfast at the Plaza Restaurant.
Located near the centre of town on Egan Street, the Plaza Hotel is open for breakfast every day for hotel guests and local visitors alike.
Enjoy our all-you-can-eat buffet breakfast for just $30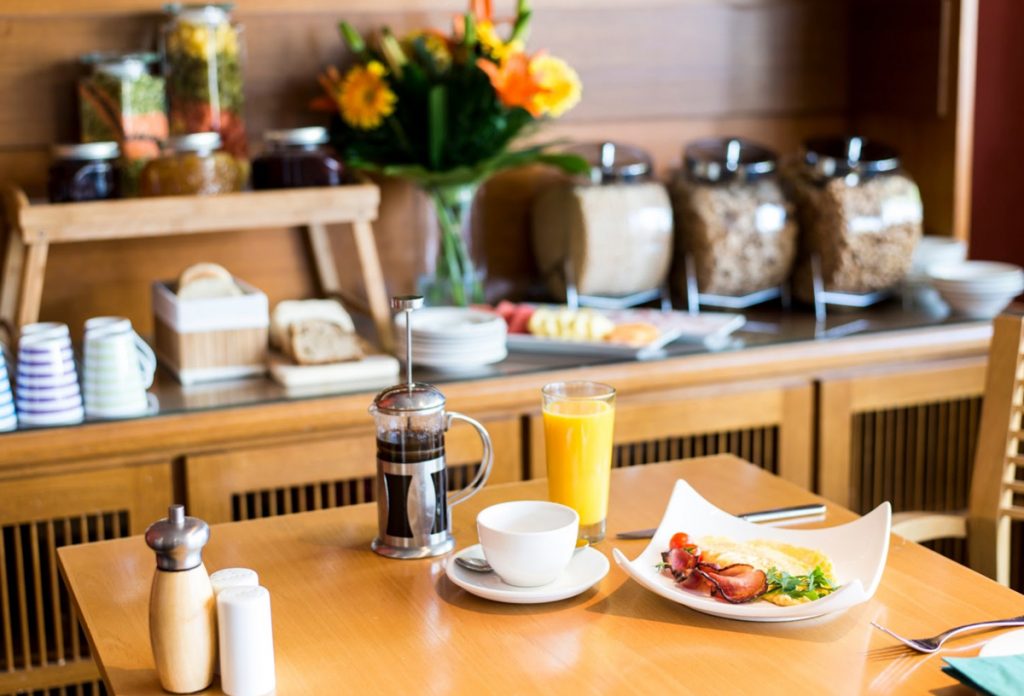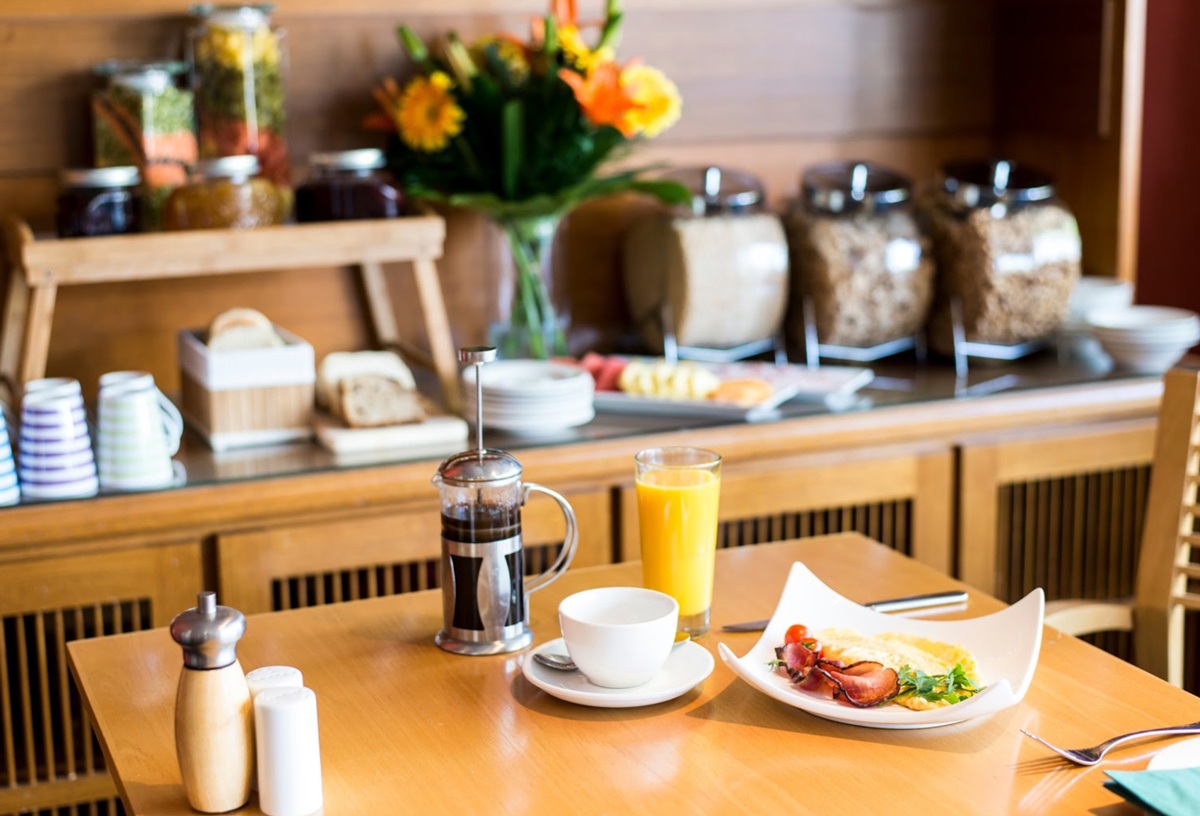 Our hot buffet breakfast has all your traditional English breakfast items, including:
Scrambled and fried eggs
Crispy bacon and grilled sausages
Hash browns
Sautéed tomatoes and mushrooms
Want to make yourself a stacked breakfast sandwich from all this goodness? Pick up some of the freshly-baked bread, English muffins, and crumpets which you can also enjoy with a selection of jams, marmalade, and other popular spreads and condiments.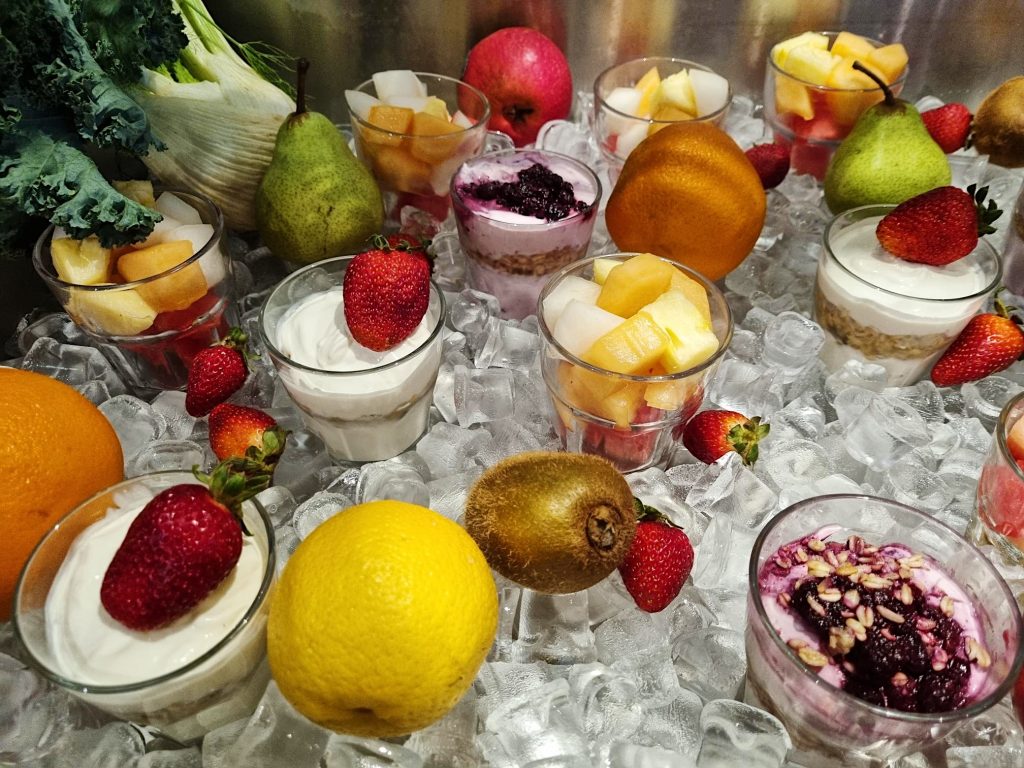 For a lighter breakfast, we have a range of cereals, muesli, yogurt, fresh and preserved fruits, and even some mini muffins for a little treat on the side. If you have certain dietary requirements, our continental breakfast features some vegetarian, vegan, and gluten free options, too.
To complete your meal, you can choose from our black and herbal teas, orange or apple juice, or have a barista-made coffee brought to your table.
Try our a la carte breakfast menu
Want to pick just a few breakfast items to be specially prepared? Upon request, the Plaza Restaurant also offers a la carte breakfast from 6:00AM – 9:00AM on weekdays and from 7:00AM – 9:30AM on weekends.
Staying with us at the Plaza Hotel? Get breakfast sent up to your room
Perhaps the best part of your stay at our hotel accommodation is waking up to a delicious breakfast, delivered to your door. Have a browse through the menu provided in your room and when you're ready, give our friendly reception a ring to have your order prepared and brought up.
Whether you're looking for a new brekky spot in Kalgoorlie or are getting away for the weekend, the Plaza Hotel welcomes locals and hotel guests alike to our restaurant and breakfast bar.
Thinking of getting away to Kalgoorlie for a holiday or work trip? To enquire about accommodation at The Plaza Hotel, give us a call on 08 9080 5900 today or book through our website.