As Australia's 'gold mining capital', Kalgoorlie is the centre of many conferences and business meetings. Despite our image as a remote desert city, you'll be pleasantly surprised by the range of modern function rooms and unique attractions available for guests to enjoy.
If you're looking to host a professional event in Kalgoorlie, the Plaza Hotel has got you covered. Here's an overview of our Kalgoorlie hotel's meeting rooms and amenities that will ensure your event runs smoothly and is a memorable experience for all.
Function rooms for every occasion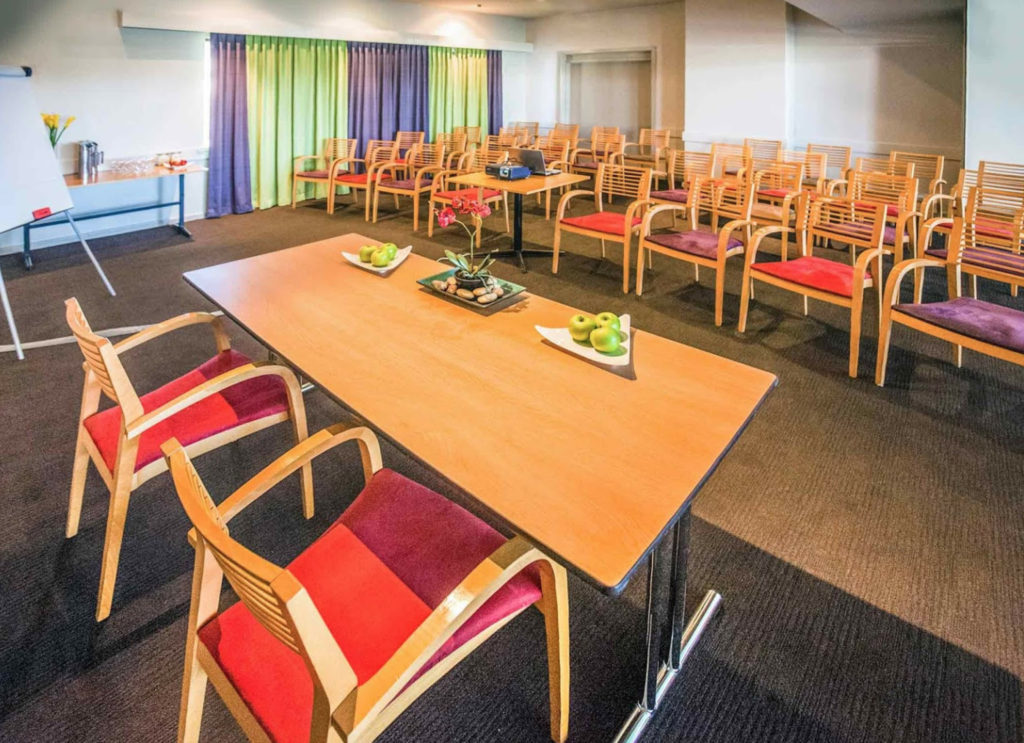 The Plaza Hotel's Barrack Room is a spacious conference room which can be set up in a theatre-style arrangement to fit 50 guests, or 18 guests for a banquet-style event.

A modern space with equipment such as a projector, speakers, and whiteboard available for hire, the Barrack Room is an ideal function room for formal presentations and workshops.
If you're planning a business breakfast, lunch, or dinner and drinks, we can tailor the room to your event's theme and organise catering. You can choose from a range of standard menu options, or speak to us about a curated menu for your event.For more casual events or a mid-conference break, we recommend cooling off with poolside drinks and canapés in the shaded Outdoor Courtyard, which is right next door to the Bar and Restaurant.

Got a bigger party of guests coming to Kalgoorlie? You can book both the courtyard and restaurant to host up to 76 people.

Stay overnight at our Kalgoorlie accommodation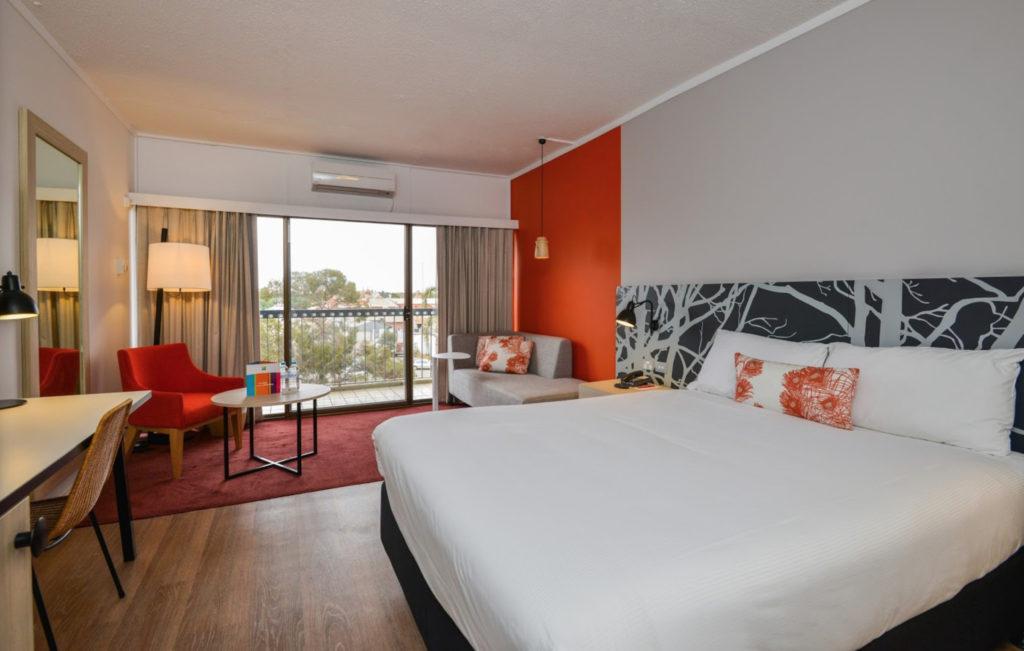 The trip from Perth to Kalgoorlie (or wherever you and your guests are coming from) can be a long one – so why not put everyone up in style at our Kalgoorlie hotel?
Your guests will be glad to retire after a long day of networking to our comfortable, climate-controlled rooms, which include the following amenities for their convenience:
A mini fridge and tea and coffee facilities.
A TV with complimentary movies and WiFi.
Iron and ironing board.
An in-room safe to keep their valuables.
Guests can enjoy some downtime in the hotel's outdoor pool, or head over to the nearby golf course.Our hotel room balconies also have some of the best views of Kalgoorlie, so if you really want to impress your guests, book early to secure your accommodation in Kalgoorlie.

Got time in your schedule? Check out these things to do in Kalgoorlie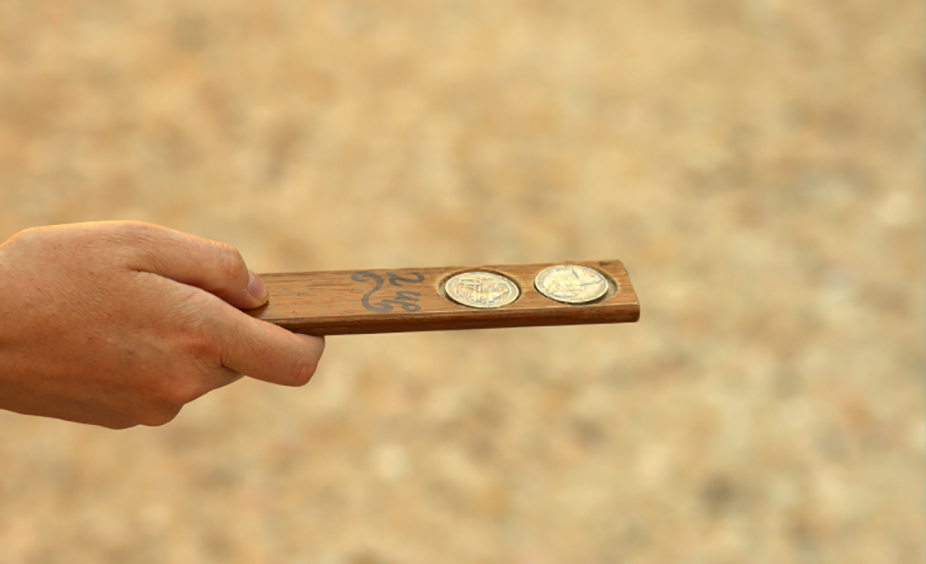 If there's room for a spot of Kalgoorlie sightseeing on your event itinerary, there are many things to do nearby our hotel that will give you a glimpse into our city's colourful history and culture:
This huge open-cut mine is a jaw-dropping sight to be seen from above, and is the centre of Kalgoorlie's mining operations. Guided bus tours are also offered here, providing an up-close and educational experience for all.

This simple yet high-stakes game first gained widespread popularity amongst the ANZACs during World War 1. It involves two coins being thrown into the air, with players betting on two tails, two heads, or one head and one tail.

Kalgoorlie's Two-Up School is one of the only places in WA with a permit to play this game outside of ANZAC Day, so come on down and have a crack!

For a more immersive cultural experience, we recommend booking a tour with Bush Ghoodhu Wongutha Tours.

If one of your business function goals is to encourage team bonding, there are plenty of group activities involved in the Outback Discovery Tour, including animal tracking, foraging for bush foods, and exploring the local sacred sites of our Indigenous community.
Book your next function in Kalgoorlie at the Plaza Hotel
However large or small your upcoming event is, the Plaza Hotel will be happy to help you organise something special for your guests. If you'd like to book something in or enquire more about functions at our hotel, get in touch with our friendly team here.